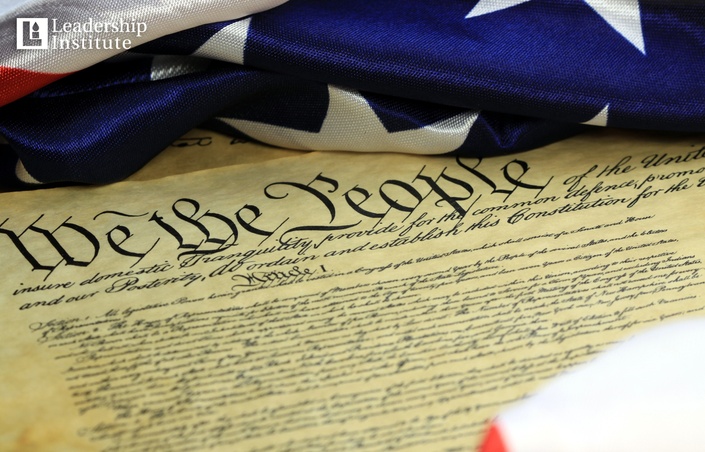 History of the Constitution
A look at how your Rights became self-evident starting with the earliest Angleo-Saxons, working through all the Amendments.
This is a 5-part series where the history that shaped the Constitution and the Amendments were formed. Each class (Day 1, Day 2, etc.) has a different focus.

KrisAnne Hall's History of the Constitution is not just another lecture on the Constitution. She presents the 700+ year history that gave us our founding documents – proving that our founding documents were not created on a whim and that they are reliable and relevant. It is important to know not only what your rights are, but why you have them.

In addition to the history of the Constitution, KrisAnne presents each of the first ten amendments in their context – in the words and history of our founders. She also presents the 17th amendment and what we must do to make our federal politicians accountable.

KrisAnne is a passionate speaker and has kept crowds' attention for hours. This information is a must for all patriots and it must be passed on. If we are to reclaim our nation, we must reclaim our history!

Learn more about KrisAnne at www.KrisAnneHall.com. You can take more classes from KrisAnne on a variety of liberty-focused topics at her Liberty First University.
Your Instructor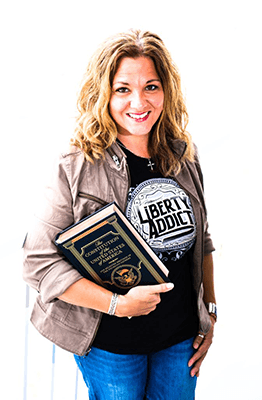 KrisAnne Hall was born and raised in St. Louis, MO and began her career as a biochemist, Russian linguist for the US Army, and a prosecutor for the State of Florida. KrisAnne also practiced First Amendment Law for a prominent national non-profit Law firm. KrisAnne received her undergraduate degree in Bio-Chemistry from Blackburn College and her J.D. from the University of Florida, Levin College of Law.
KrisAnne is now the president of Liberty First University and travels the country teaching the foundational principles of Liberty and our Constitutional Republic. KrisAnne is the author of 6 books on the Constitution and Bill of Rights, she also has a nationally syndicated radio show and a cable television show. KrisAnne has been featured on C-SPAN TV and C-SPAN Book TV. KrisAnne will connect the dots for you like no one else can!
Host of The KrisAnne Hall Show, she pulls no punches, puts Liberty First and gives no quarter to those who hide behind party labels. Like no other host, KrisAnne will tell you what the founders had to say on today's relevant issues .
KrisAnne is a disabled Army veteran, a mother, a pastor's wife, and a patriot. KrisAnne lives in North Florida with her husband JC, an evangelist, missionary to Haiti, and former Russian instructor for the US Navy, and their adopted son Colton.
Course Curriculum
Constitutional Activism - Building Your Message
Available in days
days after you enroll
Constitutional Activism - Center for Self Government
Available in days
days after you enroll
Elections Matter
Available in days
days after you enroll
Frequently Asked Questions
When does the course start and finish?
The course starts now and will stay live until July 1. You can participate in the live lectures on Tuesday mornings or watch the replays at your own pace. After July 1, go to Liberty First University to learn this content and so much more.