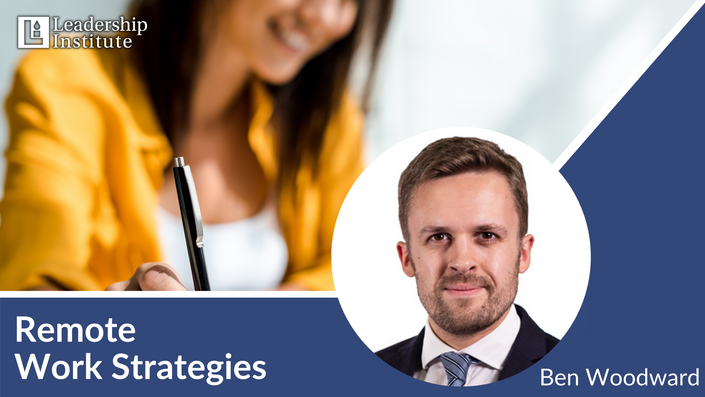 Remote Work Strategies
Your guide to succeed as a political activist as you work from home.
The Leadership Institute's Remote Work Series is your guide to succeed as a political activist as you work from home.
You will learn skills in campaigns, fundraising, as well as essential career tips to help you become an indispensable member of your team outside of the office.
Your faculty include:
Andrew McIndoe, Vice President of Development for The Heritage Foundation
Krista Carter, On-line Fund-Raising Specialist for Majority Money
Meghann Olshefski, Director of Operations at Ballotpedia

Peter Lipsett, Vice President of DonorsTrust
Whitney Munro, a communications strategist and consultant focusing on effective organizational strategy, brand management, messaging, crisis communications, audience engagement

Your Instructor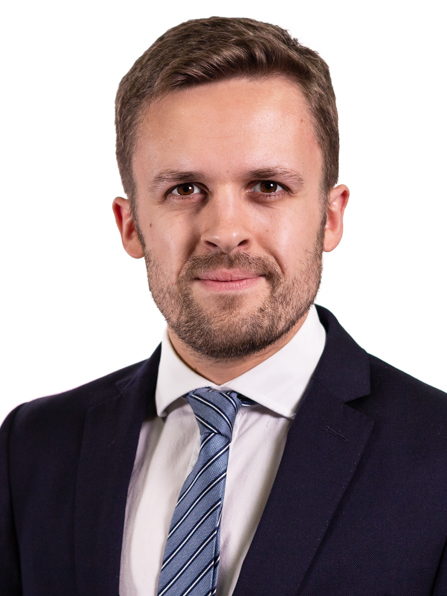 Ben is the Programs Coalitions Coordinator at the Leadership Institute.
Prior to working at LI, Ben worked in the UK Parliament as a researcher to the Chairman of the Committee for Arms Export Controls; Hon. Chris White MP, and previously as a caseworker for Paul Uppal MP.
Ben grew up in Halesowen, a small industrial town in the UK. He studied Political Science at the University of Birmingham. While at University, Ben worked at a movie theater to help pay for internship opportunities.
In his spare time, Ben enjoys traveling, cooking, and fitness.
The Leadership Institute's mission is to increase the number and effectiveness of conservative activists and leaders in the public policy process.
To accomplish this, the Institute identifies, recruits, trains, and places conservatives in government, politics, and the media.
Founded in 1979 by its president, Morton C. Blackwell, the Leadership Institute (LI) teaches conservatives the nuts and bolts of how to succeed in the public policy process.
The Institute strives to produce a new generation of public policy leaders unwavering in their commitment to free enterprise, limited government, strong national defense, and traditional values.
Institute graduates are equipped with practical skills and professional training to implement sound principles through effective public policy.
LI offers 47 types of training schools, workshops, and seminars and a top-notch intern program. The Institute also provides an Employment Placement Service to help place conservatives in public policy positions and in the broadcast media, at no cost to employers or job seekers.


Visit our main website here for more training opportunities and to learn more
The Leadership Institute is a non-partisan educational organization approved by the Internal Revenue Service as a public foundation operating under Section 501(c)(3) of the Internal Revenue code. The Leadership Institute does not endorse, support, or oppose candidates or proposed legislation. The Institute has an open admissions policy; all programs are open to the public. Contributions to the Leadership Institute by individuals, corporations, and foundations are tax deductible.